AERONAUTICS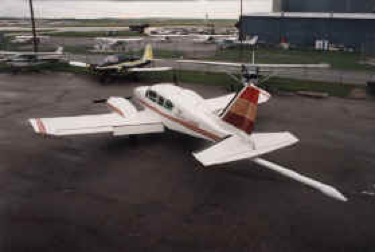 Amtech Aeronautical has successfully completed numerous projects on a wide variety of fixed- and rotary-wing aircraft types in the Utility, Normal, Commuter, and Transport Categories. We have also worked with organizations to develop special mission aircraft that operate in the Restricted Category. Our customer base is international and includes airframe and avionics OEM's, large aircraft repair and overhaul organizations, corporate operators, aircraft sale and lease organizations, and major airlines.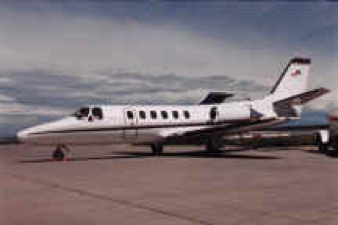 Many of these projects have involved aerodynamic, structural and system modifications to the aircraft for a special purpose or operation. Examples include the installation of camera ports, magnetometer booms, gas detectors (for pipeline leaks), large external antennas and pods, and other remote sensing, surveillance, military, and police equipment. Other projects have involved the installation of stretchers, medical oxygen systems, and other medical equipment which allow the aircraft to serve as an air ambulance. We also have extensive experience in the installation design approval of avionics systems such as SBAS GPS, flight management systems, flight entertainment systems, ELT's, TAWS, TCAS I / II, Mode S transponders, ADC's, AHRS, flight directors, autopilots, cockpit voice recorders, ADS-B Out, and flight telephones. This experience extends to the installation design and approval of modern fully integrated Electronic Flight Instrument Systems (EFIS).
While much of this work involves the installation design approval of existing equipment, Amtech also has the engineering expertise to design an original item of equipment. This expertise has been utilized in the development of airborne special mission equipment as well as in the design of data acquisition systems that can be used for flight test and for other purposes.
---
SERVICES
Our experienced personnel will travel anywhere in the world to provide design and certification engineering support for a project (we have completed projects across Canada, in the United States, Singapore, Trinidad, the United Kingdom, Germany, Switzerland, Thailand, Vietnam, and Saudi Arabia).
---
RECENT PROJECTS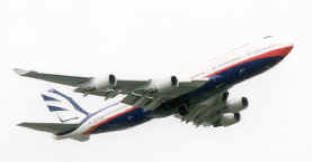 Sagem Integrated Cockpit Display System on Bombardier (Canadair) CL-415T aircraft.
Integrating with our client's engineering and certification team, development of an external conformal aerial tanker conversion of the British Aerospace AVRO 146-RJ85 aircraft.
Working with the Inlet Barrier Filter (IBL) OEM, development of the IBL installation for Bell 206L rotorcraft.
Working with the turboprop DC-3 (the BT-67) OEM, development of Restricted and Transport Category design approvals for wheel ski installations on the aircraft.
Working with Viking Air Limited (VAL) engineering and certification personnel, type design approval of the Honeywell Primus Apex EFIS on the VAL DHC-6 Series 400.
Working with the ice detector OEM, development of an ice detection STC and installation kit for an advisory ice detector on Cessna Caravan aircraft.
Addition of different searchlight models / systems to Amtech's installation STC for Airbus Helicopters (Eurocopter) AS 350 rotorcraft (various models).
APU Installations on Lockheed Electra and Basler BT-67 (DC3C) Aircraft.
Working with Pratt and Whitney Engine Services Inc., installation of Flight Data Acquisition Storage and Transmission System (FAST) including Automatic Power Assurance Check (APAC) cockpit display on the Agusta AB/AW 139.
Working with Pratt and Whitney Engine Services Inc., installation of Aircraft Data Acquisition Plus (ADAS+) and Data Transmission Unit (DTU) on the Air Tractor models AT502, 602 and 802A aircraft.
---
PRODUCTS
Searchlight Mount for Eurocopter AS350 models (all series) (Transport Canada STC SA02-40 and FAA STC SR01644NY) (in partnership with Meeker Aviation of Pitt Meadows, British Columbia). The STC includes installation options for a variety of Spectrolab, Trakkabeam, and Thommen searchlight systems.
Cessna Caravan Ice Detector STC and installation kit.
Cessna Citation Dorsal Fin Replacement STC.
Portable Oil Spill-On-Water Remote Sensing System.
---
AIRCRAFT TYPES WORKED ON
(contact Amtech for a complete list.)
FIXED WING
Airbus A310, A319, A320, A321
ATR 42
Basier Turbo Conversions BT-67 (Turboprop DC-3)
Beechcraft King Air (Various Models), 1900
Beechcraft Corporation HS 125 (Various Series), Hawker 800 (800XP)
Boeing 727, 737, 747, 757, 767
Boeing (McDonnell Douglas) (Douglas) DC-3, DC-10
Bombardier Regional Jet (Various Models), Challenger, Global Express / 5000, CL-215, CL-415
Bombardier (de Havilland) DHC-8 (Dash 8)
British Aerospace Jetstream Series 3101, 3201
British Aerospace AVRO 146-RJ85 (-RJ85A)
Cessna 172, 182, 206, 208, 210, 335, 340, 441, 500, 550, S550, 560, 560XL and other models
Dassault Aviation 50, 900, 2000EX and other models
Gulfstream G-1159, G-IV, Gulfstream 100, Gulfstream 150, Astra SPX
Learjet 25, 35, 45, 60 and other models
Lockheed L-1011 (Tri-Star), 382G (Hercules)
Partenavia Observer
Piper Cub (Super Cub), Lance, Malibu, Seneca, Navajo, Cheyenne
Saab 340
Twin Commander (Various Models)
Viking Air (de Havilland) DHC-1, -2, -3, -4, -5, -6 (Twin Otter), -7 (Dash 7)
ROTARY WING
Airbus Helicopter (Eurocopter), AS 350, AS 355
Augusta 119, AB139, AW139
Bell Helicopter 205, 206, 407, 212, 412
MD Helicopters 369, 500N
Sikorsky S-61L, S-61N