About Us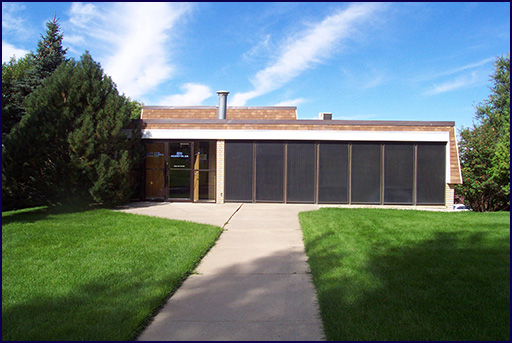 Amtech Aeronautical Limited is a professional engineering consulting firm that provides specialized engineering, product development, and project management services in aeronautical systems, science, and engineering disciplines, in military engineering, and in automated systems. Since starting business in 1990 as Amtech Consulting and incorporating in 1991 as Amtech Aeronautical Limited, Amtech has developed and maintained a proven record of successful engineering, certification, and R&D projects in supporting the needs of our Government and Private Sector clients.

Amtech maintains engineering facilities in Canada in Calgary and Medicine Hat, Alberta and network locations in Montreal, Quebec, Edmonton, Alberta, and in Victoria, British Columbia. Our engineering facilities include computer-aided design and analysis capabilities (LabVIEW®, Microsoft Visual Studio®, AutoCAD®, Algor®, Mathcad®, MATLAB®, Fortran, C/C++, RAPID®, Inventor®). Our Medicine Hat facilities include the headquarters engineering office and a System Integration Facility (SIF). The SIF has been used to support a variety of military, R&D, automation / PLC and aeronautical projects. The Calgary and Victoria locations, near international airports, are ideally situated for conducting projects in aircraft certification engineering and product development for the aeronautical industry.
Amtech networks with other organizations and specialists as required to support complex, multidisciplinary projects. Where appropriate for the conduct of a project, we integrate with our clients engineering and design approval organizations as required to support project requirements. We have long-term engineering services agreements with a number of large organizations and OEM's. These capabilities allow Amtech to take on a wide range of projects within the following three core areas:
Security for Facilities/Personnel
Amtech currently holds a valid Facility Security Clearance at Level III (Top Secret), with approved Document Safeguarding at the level of SECRET issued by the Canadian Industrial Security Directorate (CISD), PWGSC. Our production facility clearance for our Systems Integration Facility is provided on a contract-by-contract basis by PWGSC Industrial Security. This production facility includes provisions for secure device assembly and integration.
Most of Amtech's employees involved in military and automation work currently hold Level II (Secret) security clearances. Some Amtech personnel also hold a Level III (Top Secret) clearance.
Amtech is also registered with the Controlled Goods Directorate of Public Works and Government Services Canada. When required for supporting our clients' requirements, Amtech is able to process and hold Controlled Goods.
Qualifications
Project Management.
Prototype System/Facility Design & Development (mechanical, electrical, electronic & software).
Systems Integration.
Embedded Systems Development.
Instrumentation and Control Systems (including remote operation).
Custom Hardware & Software For Controls, Communication & Data Analysis.
Turn-Key Facility Design, Construction, Commissioning, Operation and Maintenance.
Documentation for System Design, Construction, Commissioning, Operations and Maintenance.
Engineering & Technical Reports.
Numerical Modelling of Explosive/Structure/Soil/Water Interactions and Response.
Planning & Conduct of Experimental Laboratory & Field Trials.
Data Acquisition, Reduction and Analysis.
2D and 3D Drafting and Design Support including procurement and fabrication services.
Data acquisition, instrument control and industrial automation in LabVIEW®, Microsoft Visual Studio®, 3D solids modelling in Autodesk Inventor®, 2D CAD in Autodesk AutoCAD®, finite element analysis in Algor®, engineering calculations in Mathcad®, numerical computations in MATLAB®, programming in C/C++, RAPID®.
Amtech Aeronautical Limited and our personnel maintain corporate or individual memberships with a number of associations including the following:
Medicine Hat Construction Association.
Association of Professional Engineers and Geoscientists of Alberta (APEGA).
Alberta Association of Science & Engineering Technology Professionals of Alberta.
Canadian Aeronautics and Space Institute.
American Institute of Aeronautics and Astronautics.
SAE International.
Canadian Owners and Pilots Association.
We are an authorized dealer and solution provider for the following products:
Reliable Controls Authorized Dealer
National Instruments Alliance Member
GE Solutions Provider Member
Siemens Talon Value Added Partner (VAP)
Key Contacts

If you would like more information on Amtech and its capabilities or if you have a project that you would like us to review, please contact one of the following:
Alex B. Markov, Ph.D, P.Eng.
President, Director of Engineering
Medicine Hat, Alberta
Telephone: (403) 529-2350
Facsimile: (403) 526-7486
Chris Pavle, P.Tech. (Eng.)
Manager, Aeronautical Products & Certification
Calgary, Alberta
Telephone: (403) 250-9488
Facsimile: (403) 250-2531
Craig Martin, P.Eng.
Manager, Military Engineering & Automation / PLCs
Medicine Hat, Alberta
Telephone: (403) 529-2350
Facsimile: (403) 526-7486
Mike Schade, B.Eng.
Senior Certification Engineer (Structures)
Montréal, Quebec
Telephone: (514) 403-3426